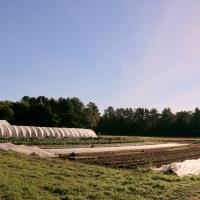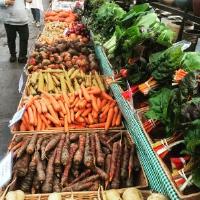 Two Farmers Farm
Contact: Kelsey and Dominic
Address: 168 Cleavers St. #B Biddefford, ME, 04005
About Us
Two Farmers Farm is a certified organic vegetable farm located in Scarborough, Maine that specializes in baby greens and carrots.

Our mission is to produce food in a way that is truly sustainable: by providing a high quality of life for farmers and farm workers,stewarding the agricultural land base for long-term environmentally sound food production, and fostering equitable food access.

We are proud of the quality and safety of our produce. We use growing techniques that are safe, sustainable, and enrich soil health. As part of our commitment to food safety and ecological stewardship, all of our products are 100% certified organic under the USDA National Organic Program by MOFGA Certification Services, and GAP (Good Agricultural Practices)-Certified by the United States Department of Agriculture.

Practices
CERTIFIED ORGANIC by the Maine Organic Farmers and Gardeners Association (MOFGA). Like all certified organic farms, we are also 100% non-GMO.

GAP CERTIFIED by the US Department of Agriculture. This "Good Agricultural Practices" certification is a federal food safety program and demonstrates our commitment to providing safe, healthful food to our community.

FSMA COMPLIANT as determined by the US Food and Drug Administration.