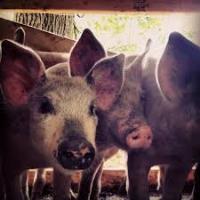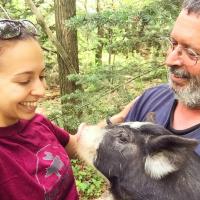 Kellie Brook Farm
Contact: Tim Rocha
Address: 1024 Portsmouth Ave. Greenland, NH, 03840
Phone: 603-702-0342
About Us
Kellie Brook Farm is a family owned and operated farm on 30 acres in Greenland NH. Purchased in 1992 we started converting the abandoned fields into production by planting Christmas trees and then vegetables for the farmers markets. Ten years later we added pigs and chickens, the start of us specializing in natural raised meats.

Practices
Today Kellie Brook Farm produces: Pork, Chicken, Turkey and Duck, all raised free ranged or pasture raised and grain fed. Our animals are not fed growth stimulants, hormones, antibiotics or animal by products.
We feed alternative feeds, such as: bread, yogurt, whey, apples, pumpkins and other vegetables as much as possible. These feeds when combined with a non-medicated grain make for a slower growing animal and cuts of meat that are juicy and full of flavor, like the meats available at the local butcher when you were growing up.
Custom cuts and standing orders are always available, just contact us directly.