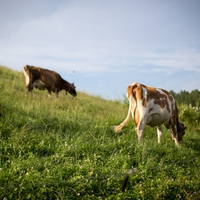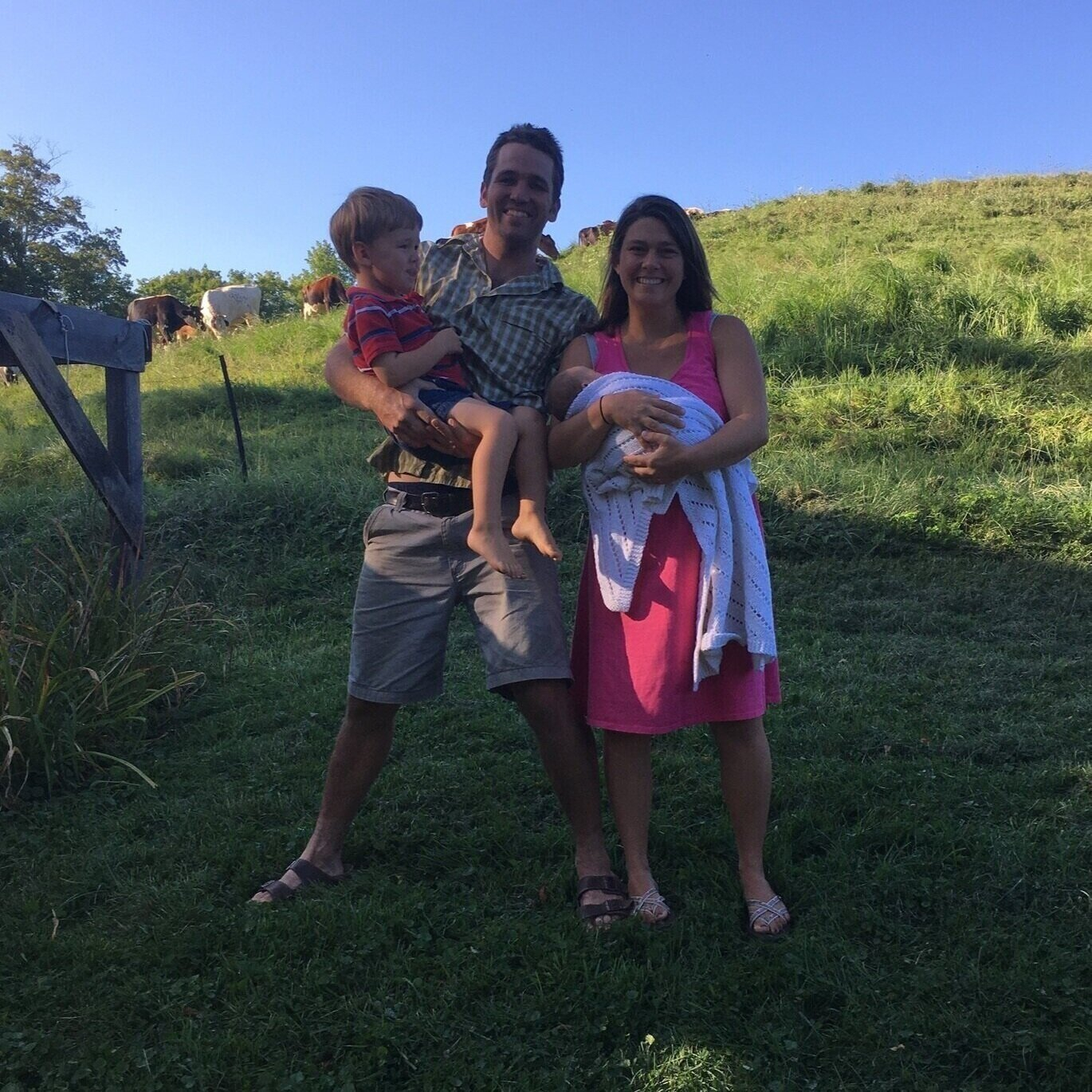 Brandmoore Farm
Contact: Becky and Phil Brand
Address: 70 Sligo Rd Rollinsford, NH, 03869
Phone: 603-988-4898
About Us
In 2012, we began our first year farming in Rollinsford, New Hampshire. We are leasing a scenic patch of rolling pastures and woodlands along the Salmon Falls River. We are committed to providing fresh produce and wholesome dairy products to the Seacoast region and farming sustainably. We abide by organic practices and treat our animals with respect while they are in our care. Thank you for your support and come by for a visit! It's always worth seeing the animals out on pasture and driving down Sligo Road.

Brandmoore Farm leases 220 acres of certified organic pasture and grow a 4 acre garden. The area around the farm--originally called Sligo after Sligo, Ireland--was home to some of the first settlements in New Hampshire. Sligo survives as the name of the road along which the farm stretches for the better part of a mile. The land was purchased by the Aikman family in the early part of the 20th century, who operated the farm as both a beef and dairy farm at different times through the years. To ensure its future as a scenic, agricultural property, the land has been placed under conservation easement with the Strafford County Conservation District. Phil and Becky began leasing the land from Robin Aikman beginning in 2012.

It is important to us that the farm is an inviting place for customers and the community. We will do our best to keep the farm clean (farming is a dirty business) and in good repair. All are welcome and encouraged to visit.