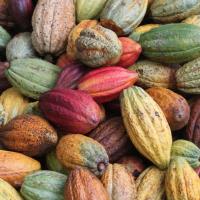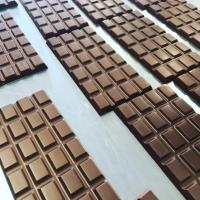 Enna Chocolate
Contact: Enna Grazier, Matt Grazier
Address: 152 Front Street Exeter, NH, 03833
Phone: 617-817-0698
About Us
We are on a mission to explore the full range of exquisite flavors that can be found in chocolate. Enna Chocolate is made from bean to bar in our micro factory using fine cacao produced in different countries around the world. Each origin can result in very different flavor profiles. We hope you will visit our factory for a tour, join us on our chocolate adventure, and enjoy the taste experience that we create for you.

Fine chocolate flavor occurs at the intersection of art and science, and these two realms are equally fascinating! The chocolate-maker must use her palate and knowledge to finesse the best flavors out of her beans: balancing acidity, astringency, bitterness, earthiness, and other elements.

Every cacao seed, with its particular combination of genetics, terroir, and fermentation, along with our processing, carries potential for incredible flavor. Enna Chocolate is made with cacao, pure organic cane sugar, plus just a smidge of cocoa butter, but you may swear you taste more: lemon, cinnamon, rum, green grass, raspberry, apple, tobacco, mandarin, lapsang, fig, mushroom, jasmine, wintergreen, licorice, cedar… these are just a few of the flavor notes that may be revealed in fine single-origin chocolate.