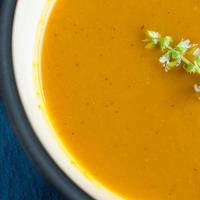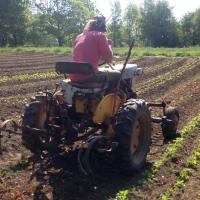 Abundance
Contact: Josh Jennings, Evan Mallet
Address: 61A Stratham Heights Rd Stratham, nh,
Email Address: josh@tasteabundance.com
Phone: 603-767-2610
About Us
Abundance started with a farmer, a chef, and the crazy notion that soup could be made with fresh, local ingredients so everyone would have convenient access to delicious, local foods. So we set to work and cooked up the best carrot soup we knew how to make. It's velvety smooth with the taste of hearty carrots and just a snap of ginger.

Now that we have the soup, it's time to bring it to small restaurants, cafes, schools, farmers markets, and grocery stores, which is where you'll find it today. Our commitment to local farms and superior taste is what sets us apart, giving you easier access to local food and the knowledge that your dollars are helping support local farms.

Abundance is committed to the belief that local food is for everyone, so we donate a portion of every production run to local charities.
Practices
We bring the best of New England produce into a market normally reserved for big agribusiness. When you purchase a product from Abundance you can feel good knowing you're getting delicious soup and supporting local farms in the process.